4.5M Ku Band Earth Station Antenna ——In Rwanda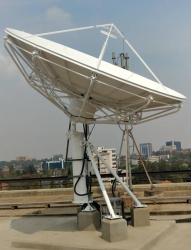 About
Probecom
Probecom is focused on manufacturing of high quality and cost-effective 0.9 to 4.5 meter antennas for the Very Small aperture Terminal (VSAT) marketplace , Flyaway antenna, SNG, TVRO are also Probecom popular products globally .
Probecom earth station antenna ranges from 2.4m to 16m antenna in C, Ku, X, Ka, X, S ,L band is Strengthened products. Especially Probecom customized antenna has been applied in many projects all over the world. Designing and engineering ranging from antenna parts of Feed & OMT, antenna system, to Satcom network are also Probecom Strength.
Probecom sophisticated technological antenna system products are world wide deployed for Satellite operator, ,Telecom operator, Broadcaster, VSAT service provider , Internet service provider, licensed service provider, Private network service provider, System integrator in government, defense, military, broadcast &media, rescue organization, enterprise, Oil & gas , financial & investment service , Shipping & Logistics , and VSAT user such as healthcare, Mining, Aviation, Call center, Education etc .
With the ISO9001 Quality Guarantee system, Probecom conduct strict quality control throughout the products design, development, manufacture, installation and service etc, faithfully ensuring the product quality.
Probecom has sophisticated facilities including Antenna Design Lab, Feed-System Lab, Antenna-Testing Center, Compatible Electromagnetism Test Center and a big Far-Field Range Antenna Test Center.
Probecom has the advanced design software and microwave test facilities, many patents and leading technologies. Also it has a large professional antenna production base about 15,000 square meters, holding nearly thousand facilities including many advanced production line.
Probecom exists to provide customer tailor-made service and exert all of Probecom working staffs' utmost to facilitate customer's work and serve to and beyond their satisfaction.


Project
Background
Probecom 4.5 Meter ring focus antenna providing 2-port Tx/Rx feed or 4-port Tx/Rx in switchable linear & circular polarization for C-band, 4.5m Ku band antenna only for linear polarization, it can deliver exceptionally high performance for tranmit/receive applications.
Probecom 4.5 M antenna reflector incorporates stretch-formed doubly contoured panels with matched radials and hub for ease of field alignment. The standard designed azimuth over elevation pedestal provides a cost-effective solution for high stiffness and stability, full orbital arc coverage and fine drive performance, and ensures the pointing accuracy.
It is widely and ideally used for Broadcasters, Service Providers, GSM operator, Satellite operator, Military and Government Agencies, FreeLands or Rescue Organizations,Our customer uses VAST network for GSM backhand over satellite.with 4.5-MeterKu band Earth Station Antenna.
Highlighted features
*Meets CCIR 580 and INTELSAT Requirement
*CP/LP switchable feed
*High RF performance
*Galvanized stainless steel hardware
*Different frequency ranges from many feed configurations
*Ka band antenna with rotary pedestal is available
* Antenna reflector be pre-assembly in works, special designed taper-pin easy instllation and ensure on site assembly accuracy, no theodolite required
Options
*L,S,X bands and multi-bands
*800MHz bandwidth is available
*full motion antenna
*Feed blower or deicing with automatic controls
*Two or four Tx/Rx port in linear or circular polarized feeds
Antenna Accessory
Motorization Kits Limit Switches
ODU Support Kits
Factory Feed System Testing and Documentation
Ocean /AirTransport Packing
Foundation Kit
Lightening Rod Kit
Grounding Kit Cable-Mounting Kit
Anti-icing and Deicing
Install
ation pictures
on the site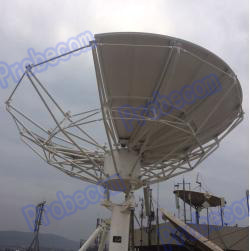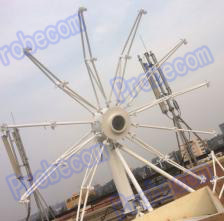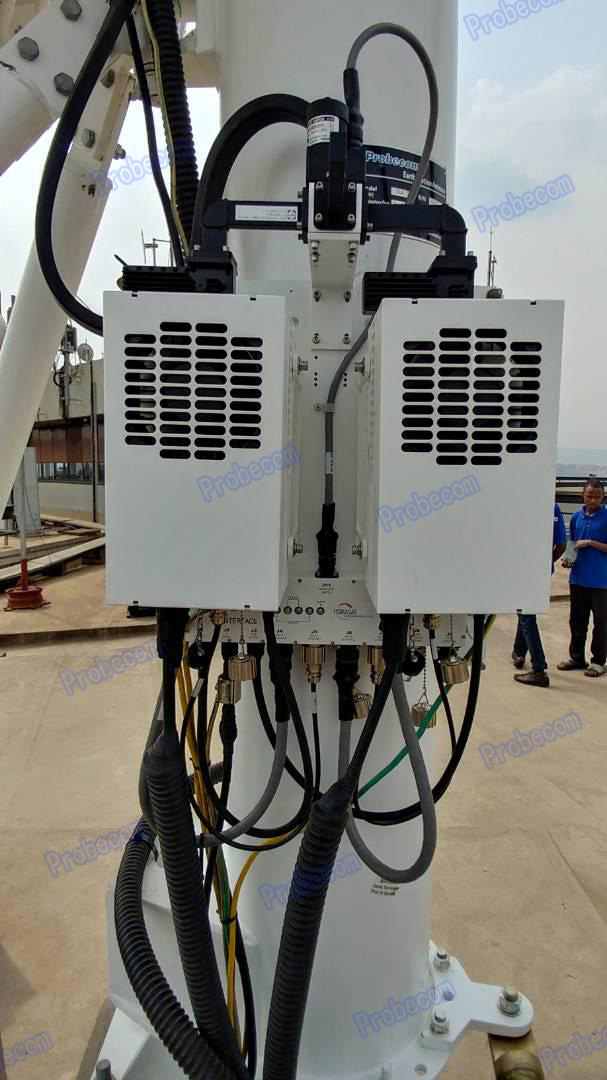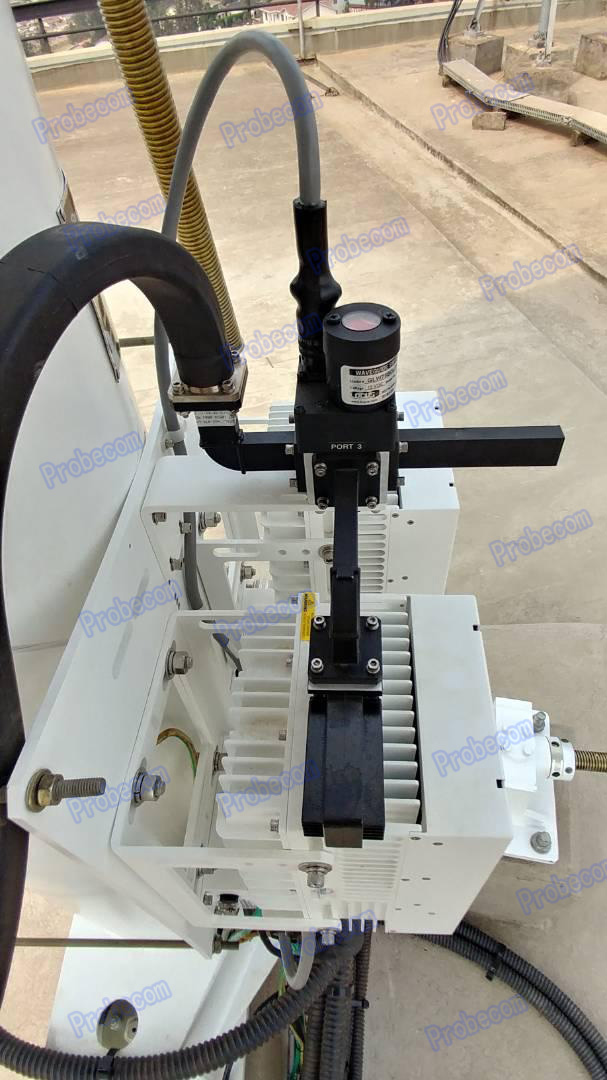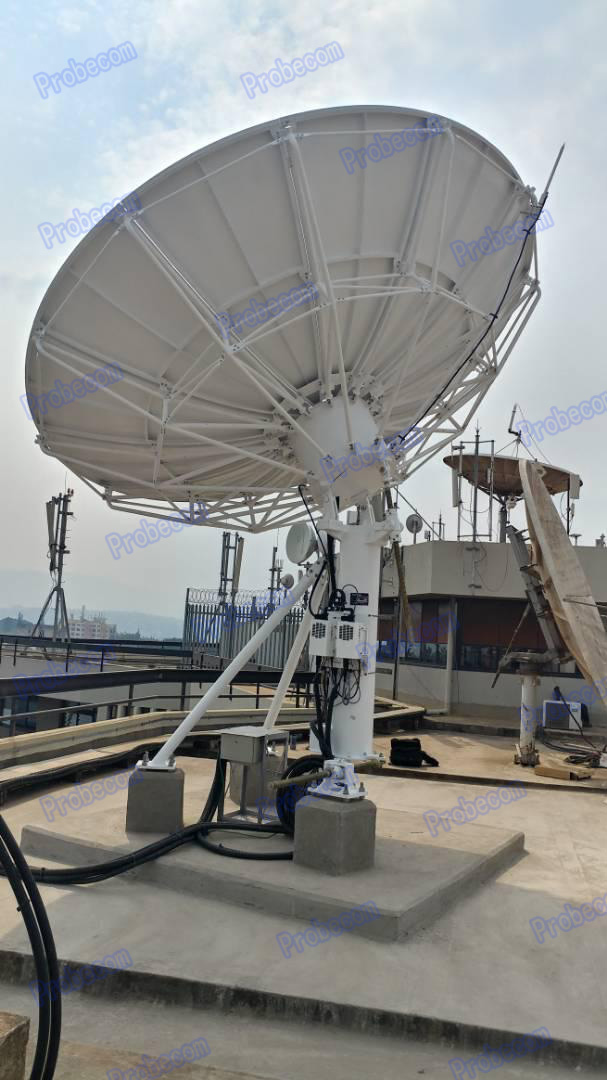 Co
nclusion
We successfully passed the customer's satellite
link test
via 4
.
5
Meter ring focus antenna
TX and Rx
.
Our customers are satisfied with our work
.
We will provide high quality after-sales service to our customers
.