AUTOMATIC AIR DEHYDRATOR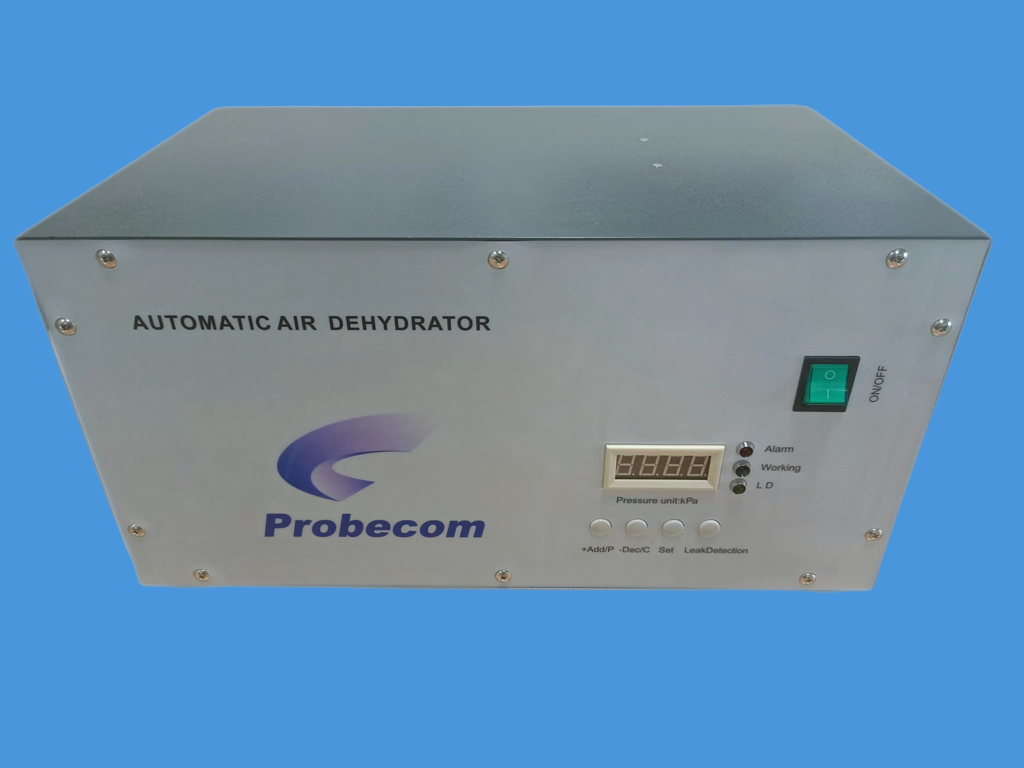 DESCRIPTION
TECHNICAL
SPECIFICATIONS
The Probecom automatic air dehydrator supplies low pressure dry air to keep waveguide and coaxial cable dry. It widely used in satellite communications.
Our Output pressure is field configurable between 1Kpa and 99 Kpa. This equipment support Ethernet and Serial communications, the Units can be
configured and monitored using either built-in SNMP support or the web interface. The unit external dimensions is 5U,and it support wall and rack mounting.